How to Get From Kazan to Moscow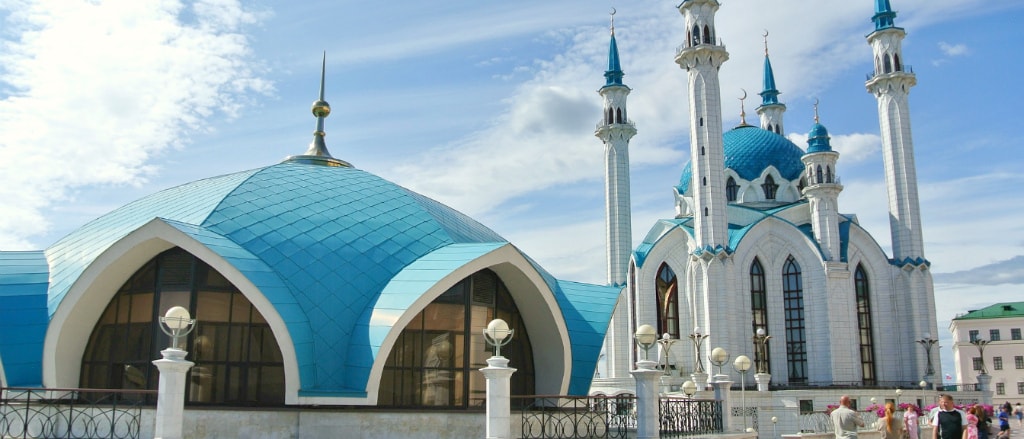 The popularity of Russia as a travel destination is picking up steam and apart from the capital of Russia, travelers head to other heritage-rich cities, including St. Petersburg and Kazan. This article gives handy advice on how to get to Kazan from Moscow: train, plane, bus or other.
Kazan to Moscow Flight
It is believed that one of the simplest ways to travel from the Russian capital to its sporty and history-filled gem is by plane as the Kazan to Moscow distance is a whole 812 kilometers (505 miles). On average, the Kazan to Moscow flight time is around 1 hour 45 minutes. But what might seem as a perfect time-saving option may not live up to your expectations in reality.
Yes, you can easily find numerous daily departures of Moscow to Kazan flights from one of the three major Moscow airports, these are: Vnukovo International Airport, Sheremetyevo International Airport, and Domodedovo International Airport. Spoiler, all three are located in the outskirts of Moscow, and, in passing, so is the Kazan International Airport too.
And keeping in mind the difficult traffic situation in these cities, taking a bus or cab to the airport is risky - you may miss your flight even if you leave way ahead of time. Not to mention that most of these airports are huge and that you need to get there 2 hours in advance to pass all the customs procedures. Plus, a cab ride in Russia for large distances may be pricey. Of course, there's the safe option of using the Aeroexpress trains which depart from central Moscow train stations and go straight to the airports but, again, these aren't available 24/7 and don't run at night.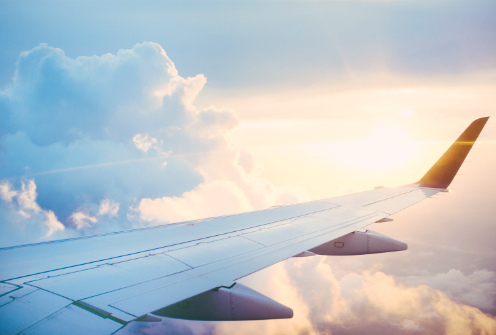 Summing up the mentioned above, a one and a half hour flight is an awesome connection solution in theory. De facto you need to add on extra hours for actually getting to the airport in point A (including an hour or two for the unfortunate possibility of traffic jams), plus extra hours needed for airport check-in (2 in advance is a standard), the probability of flight delay (common occasion in such large airports), boarding the plane, luggage pick up upon arrival, the connection from the airport to the city center in point B. All this also makes for the Moscow - Kazan flight (or vise versa) to be the most expensive option, resulting in overall travel time of 6.5+ hours.
Kazan to Moscow Train
So what's the deal with trains? Actually, there are many reasons to choose the option of traveling from Kazan to Moscow by train (or the other way around). The first one is, of course, the indisputable perk of departing from and arriving right to the city centers. You may think that it isn't a big deal but heavy traffic jams of Moscow and the large city of Kazan are a real thing both inside and outside of town. Thus, the chance to exchange extra hours of your trip being stuck in a jam and instead using it for sightseeing, shopping, dining, going to a museum or theater is something worth at least considering.
The duration of the trip on a train to Kazan from Moscow or back is around 13 hours on average. Although it might seem like a long ride, this journey on a regular Russian train is a great opportunity to blend in with the locals, get an authentic insider experience, and catch the breathtaking views of the Russian countryside.
Just imagine looking out the large train windows as the train passes by villages, cities, forests, and meadows and peacefully sipping tea from a traditional glass in an iconic metal glass-holder called "podstakannik" (a symbol of Russian rail travel, by the way).
Plus, most tickets offer beds as opposed to seats, so you're always free to get some sleep along the way. Tip: most of these trains are night sleeper trains, so you can also save some cash on an additional overnight in a hotel.
But the best part is that the Moscow - Kazan train runs on part of the world-famous Trans-Siberian railway, the longest in the world! The trip along this railroad has recently become a bucket-list one for thousands of people around the globe, so why miss your chance?
In case you're wondering whether there are faster trains from Moscow to Kazan, the project of launching a Moscow to Kazan high-speed train is planned for 2022. The Moscow - Kazan high-speed railway is currently being built and after its completion bullet trains will be able to run at speeds of up to 440 kph (273 mph), covering the distance in about 3.5 hours.
Bus from Kazan to Moscow
The Moscow - Kazan buses usually run once or twice per day either from the central Kazan Bus Station or from Kotelniky. The duration of the ride is at least 12 hours. And as stated previously, this does not include the hours you may spend stuck in a traffic jam either inside of town or on the highway.
All jokes aside, the bus may be a modern one, have nice seats, offer WiFi, power sockets, and etc but what you won't be told when getting a ticket is that the quality of the surface of Russian roads and highways is far from perfect.
There's even a saying, roughly translated as: "In Russia there are two problems: fools and roads".
So unless you're way on a budget and counting every penny, do yourself a favor and avoid the long half-day bumpy ride.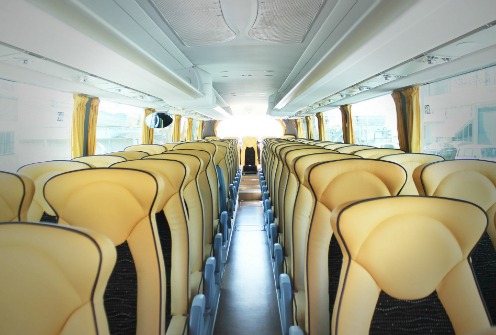 So what's the best way how to travel from Moscow to Kazan?
To conclude, when choosing the option that's right for you, it all basically goes down to this:
Kazan to Moscow Travel Options:

| | | | |
| --- | --- | --- | --- |
|   | Overall Travel Time | Average Price | Comfort Level |
| Flight | 6.5+ hours | Most expensive option | Good |
| Train | 12 - 13.5 hours | Best cost per value option | Good |
| Bus | 14+ hours | Cheapest option | Average |
Whether you're traveling Kazan to Moscow or vice versa the mode of transportation is completely your choice. We hope that this article and our recommendations gave some clues of what's best for you and if something wasn't clear or you aren't sure how to book Russian train tickets, don't hesitate to contact us, we'll be happy to help!