How to Get From Moscow to St. Petersburg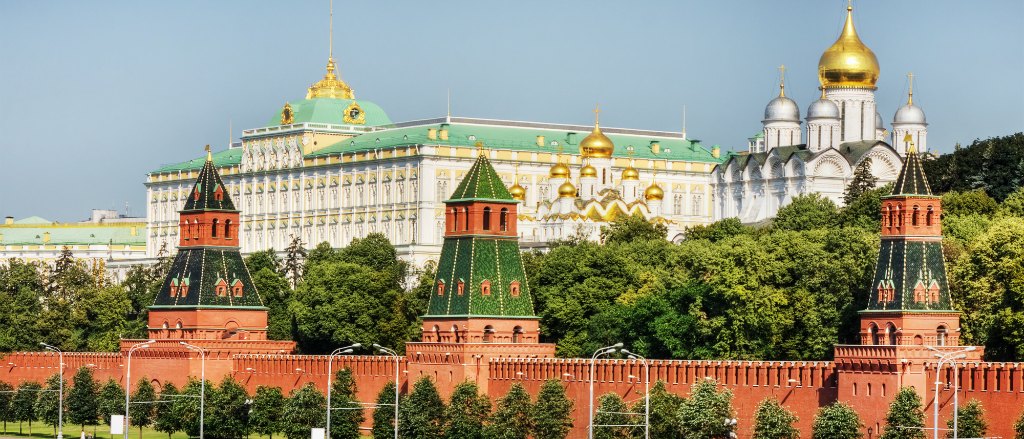 If you end up on this page, you are regarding the possibility of traversing glorious Russia and including stunning Moscow and charming St. Petersburg to your Russia travel itinerary, aren't you? Indeed, these famous Russian cities top the list of the country's must-sees so seeing them both is an indispensable ingredient of an ideal vacation! Let's say that you have already decided to visit the two Russian capitals and now you face a fair question: what means of transport to choose? In this piece, we'll clear up all the ways of traveling between Moscow and St. Petersburg to ease the process of planning your upcoming trip.
The best starting point of your Russia tour is vibrant Moscow, the metropolis that never sleeps. As the heart and soul of the country, especially such a large one as Russia, Moscow houses just a myriad of attractions you can't lose a chance to discover. The iconic Red Square with the majestic Kremlin and St. Basil's Cathedral, the biggest trove of Russian art, Tretyakov Gallery, the unmissable Cathedral of Christ the Savior, and the lively Gorky Central Park are just the tip of the iceberg of what you can witness while exploring Moscow.
After admiring major Moscow landmarks, continue your travel to another Russian marvel, St. Petersburg, home to glorious imperial palaces, cathedrals, and museums. There are several options to get to the Northern Capital of Russia, including plane, bus, and train.
Flight from Moscow to St. Petersburg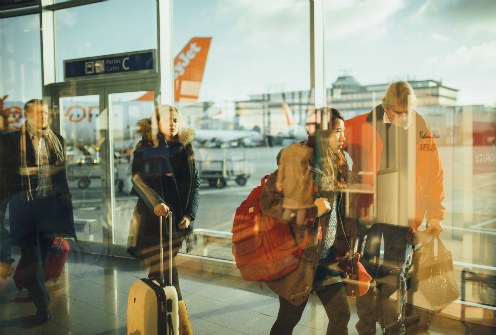 In case you plan to go by plane, you should know that there are 3 Moscow airports you can depart from: Sheremetyevo International Airport, Domodedovo International Airport and Vnukovo International Airport - all located on the outskirts of the city.
However, getting from Moscow to St. Petersburg on a plane is a fast yet not the fastest option. Why?
Yes, covering the distance of about 700 km (435 miles) on a plane is a matter of just 1.5 hours but keep in mind the time, spent for the road to the airport and for check-in, plus possible delays.
Moreover, choosing a flight, be ready for additional expenses like buying tickets for Aeroexpress transfer trains or going by taxi as well as overpaying for excess luggage if you tend to carry lots of belongings with you.
Bus from Moscow to St. Petersburg
The main advantage of this option is the lower price compared with other alternatives, as bus tickets cost around only 25-30 USD. But if you care much about comfort and high-quality, sitting in a bus for about 10-11 hours can definitely spoil all good impressions from your journey, as you'll have no place to get enough rest or can even be stuck in a traffic jam.
Train from Moscow to St. Petersburg
Generally, the train between Moscow and St. Petersburg has been of great historical importance since long ago, connecting the mighty Russian capitals aka the country's top-visited destinations. Taking into consideration the development of the railway network and the variety of options, hopping on a train seems to be the best alternative to choose. Gladly, the train stations in Moscow and St. Petersburg are located just within the city centers and are easily accessible by metro. Moreover, trains tickets usually have an optimal ratio of "price-quality" which means you won't have extra expenditures.
The first travel option you may select from is an ordinary regular train which usually covers the distance in about 8-9 hours. However, such trains often lack the whole range of top-notch facilities a traveler wants to get from the journey, yet offer the chance to save money on a night at a hotel.
If you consider the luxury train segment, you can pick a more comfortable and fancy overnight train. The two legendary trains that run on this route are the Red Arrow and Grand Express. Both are equipped with deluxe compartments and high-comfort amenities as well as provide services that can please even the most demanding travelers.
Though the trip usually takes the whole night (about 8 hours), you'll have an opportunity to have comfortable sleep and start your exploration of St. Petersburg right away in the morning.
Those, searching for the smartest and fastest train connection from Moscow to St. Petersburg and vice versa, are free to travel by the modern high-speed Sapsan train. Running at a speed of 250 kilometers per hour (155 miles per hour), the Sapsan gets you from point to point in just 3.5 hours. In other words, the Sapsan will get you from one city center to another even faster than a plane and for a lower overall price! In addition, the daily Sapsan schedule has around 10 departures, making the process of planning your travel itinerary easy and efficient.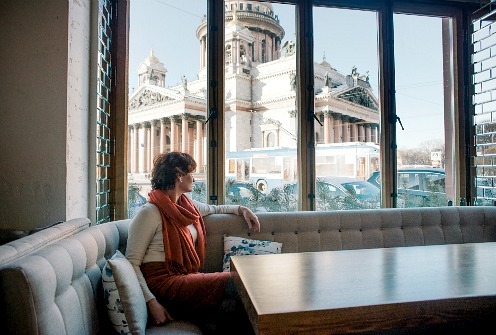 For sure, you'll be delighted by traveling on a Sapsan train as it offers everything you need for a comfortable ride, starting from spacious seats, air-conditioning, and power sockets and finishing with multimedia devices, free WiFi and a buffet car.
After a pleasant journey, you arrive at sparkling St. Petersburg to continue your Russia trip. Often referred to as the Northern Capital of Russia or Venice of the North, St. Petersburg is a true masterpiece on the banks of the Neva River.
Famous for its refined architecture and outstanding art, the city will simply stun your imagination with the unique collections of art in the legendary Hermitage Museum, the grandeur of the Cathedral of the Savior on Blood and the Peter and Paul Fortress, the unparalleled beauty of the Catherine's Palace, Peterhof Grand Palace and a lot more!
All in all, Russia introduces lots of nice surprises and gems to discover, and the best way to start your acquaintance with the history and culture of this amazing country is exploring Moscow and St. Petersburg. As connections are an important part of any tour, we are convinced that they should combine maximum comfort, fastest travel time, and the best value for money. Of course, everything depends on your preferences and budget, but if you strive to travel from Moscow to St. Petersburg without any worries and inconveniences, choosing among Russian trains is surely the best option to discover Russia.